Dr. rer. nat. Marlies Koel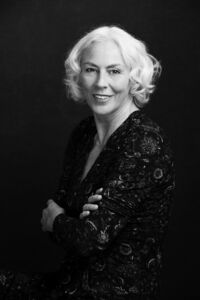 I have been working as a mentor/coach, counsellor & naturopath for 30 years.
After my studies in biology, my professional career began with research work in the field of immunochemistry/biology at the Research Centre Borstel – Leibnitz-Centre for Medicine and Biosciences, followed by a doctorate at the University of Lübeck, Life Science University.
In my subsequent work in laboratory medicine, I engaged in the development of toxicology, including process development as well as the detection of environmental toxins. After that I turned to naturopathy. Besides my further education and training in the field of naturopathy, my special interests are psychoneuroimmunology, psychosomatics, systems analysis, and pattern recognition with a focus on a holistic view of the human being.
In addition to naturopathy, the focus of my work is on individual and solution-oriented counselling and support. In this context my focus is always on the interactions of body, mind, and soul to allow for an individual view and pattern recognition. In doing so, I do not follow a textbook, but always address your or the individual goals and needs to support and accompany the constructive change of life's path. Here I can draw on a wide range of experience.
The positive effects for you will become apparent both in the professional and private life.
To accompany and support YOU in all YOUR areas of life on your individual way is a matter of heart for me.
Depending on the objectives, individual sessions, workshops, and seminars are possible.